A2A Tokens Guide
A2A Tokens plays very important role in all the operations on 50X Exchange (former STeX).They are required for many actions: paying commissions and getting a discount, inner accounting, proper profit and commission calculation and for several other things. Developers say that they are a blood of the exchange.
If you have traded on Binance you should know that they have BNB token which allows traders to pay lower commission. A2A on 50X plays a very similar role. By the way, the price of BNB had increased from 0.1 USD up to 24.5 USD giving investors 245X profits...
But unlike BNB which is used only for lowering the commissions, Any to Any plays much more important role. And this makes it much more valuable.
Cross-Rates
As you already know, 50X Exchange is going to bring revolutionary technology that allows trading ANY cryptocurrency on the exchange against any other from this list. This is a very complicated technology. If you want to build cross-rates for large number of currencies, you need a special system that allows to calculate cross-rates, commissions and make proper accounting. A2A token is like a middleman in all these operations. It allows all the system to work like it should. So it plays a very important role in general.
Decreasing Commissions
Any trader can get up to 50% discount on the commission, if he pays the commission with these tokens from his account. The size of the discount will depend on several things: the amount of tokens you have, the time you hold them on your balance.
Thus, the demand will be permanent and huge. And it will be growing... The more traders will be using 50X the higher the demand will be.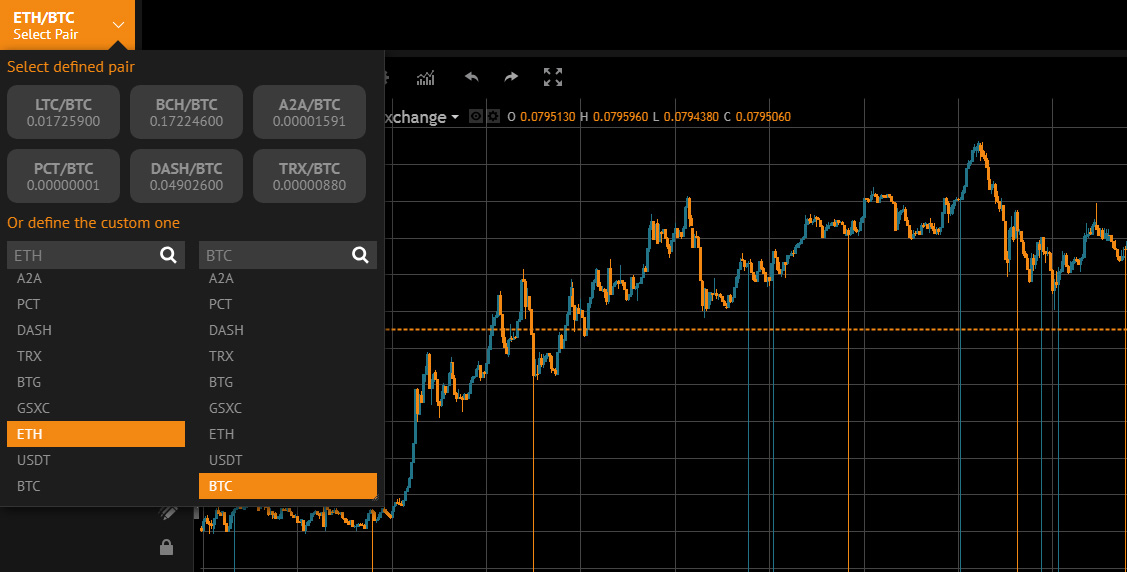 Total supply: the hard cap is 500 000 000. Soft cap is 2000 ETH and the softcap level had already been passed. Unsold tokens will be burned. The owners of the exchange will receive a bounty, equal to 10% of all the distributed tokens. This bounty will be locked for 9 months.
Pay attention, that Any to Any token doesn't give you passive income. It's a utility token. If you want to receive passive income you need to buy STE. They are security and allow holders to receive a part of exchange's net profit in the form of regular dividends.
Reasons for the A2A price to grow
Some people doubt that the price of Any to Any will be growing after the ICO. But that's because they don't understand how the system works.
This utility tokens have a deflationary model in their nature: total amount will ALWAYS be permanent and will never be increased. If only 100 000 000 will be sold during the ICO, this amount will be in circulation and will stay unchanged forever.
At the same time, 50X will be growing and new traders will be coming. No doubt that the exchange will be able to attract large number of traders and will be able to get a decent share of the whole crypto market.
All new and existing traders will always need A2A tokens to pay the commissions with discount. Thus, the demand will be growing and the price will EVENTUALLY increase because of the limited supply. The more traders arrive, the higher the price will be.
How many X will the investment give?
It's a tough question and nobody will give you 100% trusted answer. You will have to estimate everything yourself. You can look at BNB ICO to estimate the potential growth. BNB token gave up to 245 000% return in just several months because it uses similar deflationary model. 50X can not only show the same level of profitability, but even overcome BNB.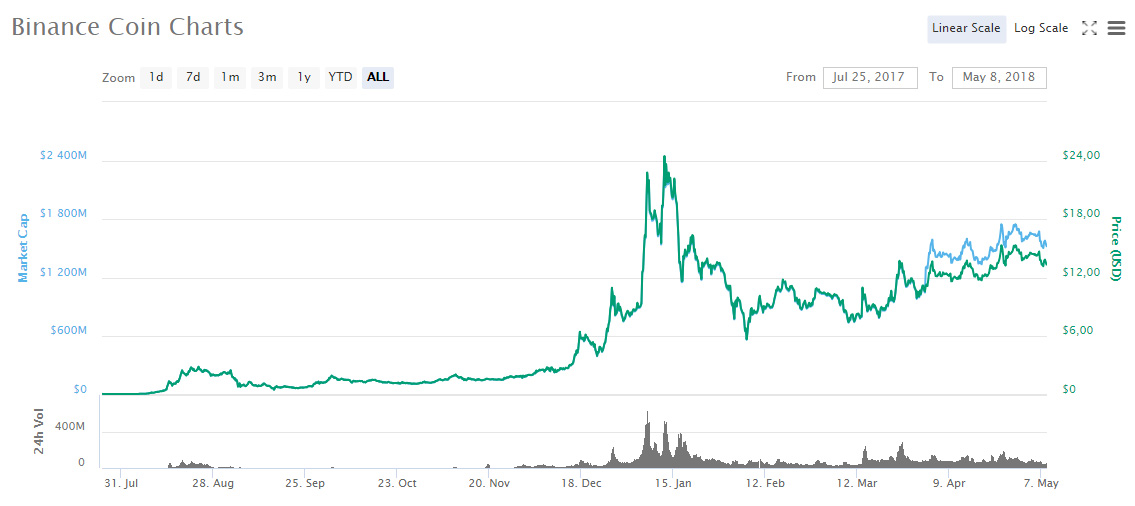 In our opinion, 50X has everything to become one of the largest cryptocurrency exchanges on the market. It is offering several amazing solutions that nobody else has. And these innovations will help the project to succeed.
Moreover, any investor can receive a bonus for entering the ICO on early stages. The highest bonus is 100%! This will make your initial investment even more profitable!!! If the Any to Any price will increase 100 times at some point, you will get 200X just because of this bonus.
A2A ICO Terms and Bonuses
A2A ICO is over! It started on the 1st of May (12:00 GMT) 2018 and ended on the 31st of May 2018. The whitepaper says that the ICO should be finished in 2nd quarter of 2018 so if developers decide to finish the ICO in middle or late June it will still be ok.
Pay attention: we recommend all the investors to enter the ICO at early stages because of the bonus. The earlier you enter the more bonus tokens you will get. Bonus tokens will be credited to your account within 3 days after the ICO ends. Bonus will be locked for 9 months and you can't sell or use bonus tokens until they are unlocked. This is a protection against price drop.
| | |
| --- | --- |
| Price of the A2A during ICO | 1 A2A = 0.0002 ETH. 1 Ether will let you buy 5000 tokens (+ bonus tokens later on). |
| Minimum amount | 0,1 Ether (= 500 tokens). If the amount of Ether you send is lower than 0.1 smart contract will reject the deal and the Ether will be returned. |
| Softcap | At least 2000 ETH must be rized. The softcap was passed within 2 days after the ICO was launched. |
After the ICO ends, all the distributed tokens can be sold, bought or used for paying the commission. Undistributed tokens will be burned forever.
How to buy A2A tokens?
The first thing you must know is that there are 2 ways to buy A2A tokens: you can use MyEtherWallet Ethereum address or you can use your account on 50X exchange. Both methods are equal and both will give you the same result. We recommend selecting a method which is more comfortable for you. The table below shows pros and cons of these two methods.
| 50X Account | Separate Ethereum wallet |
| --- | --- |
| The safest option for beginners. The tokens will arrive right to your account where they will be waiting for the end of the ICO. You will not need to transfer them to the exchange to sell or use. | You will have to ransfer tokens to 50X exchange to sell or use. You can't sell them from your wallet directly. Only from the exchange. |
| You can buy tokens for ETH, BTC, LTC, DASH, TRX, BTG, BCH | ETH only. No other cryptocurrencies are supported. |
PAY ATTENTION: If you are new to the world of Cryptocurrencies and if you don't know how to protect your crypto funds we recommend to buy A2A from your EXCHANGE ACCOUNT. 50X exchange pays a lot of attention to the safety of all the funds it holds.
In our opinion, it's much more comfortable and easy to purchase A2A right from the account of the exchange. You can use more currencies and your funds will be in a safe place.
The instructions below will help you to buy A2A from your personal account on 50X. You must follow these instructions STEP BY STEP! All the steps are IMPORTANT!
Step 1: The first thing you need to do is to visit the ICO page. This page contains all the instructions you need to know. So read them carefully. Don't ignore this step. It is important!!!
Step 2: Go to the alpha version of 50X and create a new account. Don't forget to write down your password. The password must be strong with letters and numbers!!! You can use your existing account if you have it. We have a detailed guide 50X: How to register and enable Two-factor Authentication (2FA). Use this guide, please.
Step 3: You must switch ON Two Factor Authentication! Otherwise the exchange will not let you to make a deposit.
Step 4: Deposit the crypto you wish to use for your purchase. Right now you can use ETH, BTC, LTC, DASH, TRX, BTG, BCH to buy A2A. The deposit process is easy.
Step 5: After the funds arrive, go to your balance page again and press [JOIN A2A ICO] in front of the currency you wish to spend. The popup window will appear. This window will ask how much you wish to spend. Enter the amount in cryptocurrency and press [BUY].
Congratulations! A2A tokens should arrive to your account within seconds. But sometimes it may take longer. You can check your token balance on your Balances page. Just find A2A row there.
If you are eligible for bonus, bonus tokens will arrive within 3 days after the ICO ends. But they will be locked for 9 months.
FAQ - Questions and Answers
Q: How many utility tokens have already been sold?
A: This number always changes. Visit official 50X website. They have a counter there.
Q: Can I transfer my tokens to hardware wallet?
A: All the tokens are locked while the ICO is running, so you can't transfer them. You will be able do it after the end of an ICO. They will become unlocked and you will be able to move them as you wish.
Q: Is there anything that protects the price from dump?
A: 50X uses a very complicated system to protect A2A price from going down fast. A special liquidity pool and a special system with smart contract are used for this. The smart contract will automatically reduce the token supply if the price goes down too fast. Liquidity pool + smart contract will do all the job. Developers don't tell the details about how it works, but they say that the efficiency of this system was tested by independent analytics.
Q: Do I have to buy A2A after I have purchased STE?
A: No, these tokens are different. You don't have to buy one after you have purchased another.
Q: I am STE holder since the ICO. Will I get A2A bonus?
A: Yes, all investors who participated in STE ICO will get special bonus. The bonus will arrive to their accounts after the ICO ends.
Q: Will I be able to buy tokens after ICO?
A: Yes, after the ICO is finished, all of the distributed tokens will become tradable. You will be able to buy and sell them at the open market.
Q: Why the A2A price is changing on 50X right now?
A: Right now, the price is connected to the Ether price. The price will be unlocked after ICO ends.
Q: I have used my Ether wallet to participate in the ICO. Can I use this wallet for other purchases?
A: Yes, you can use your wallet for any other purchases.
Q: Will there be an airdrop?
A: Yes, follow official 50X channels for more information.
Start Trading on 50X Exchange
The FIRST and the ONLY "Any to Any" Trading Platform
YouTube Channel
STE and A2A tokens ICOs are finished. The exchange is now open for trading.
| | | |
| --- | --- | --- |
| STE / ETH | 0.000603 | -2.81 % |
| A2A / ETH | 0.0001393 | -3.8 % |